One is fit for your longest gaming sessions...
And one is built to enjoy your own private symphony.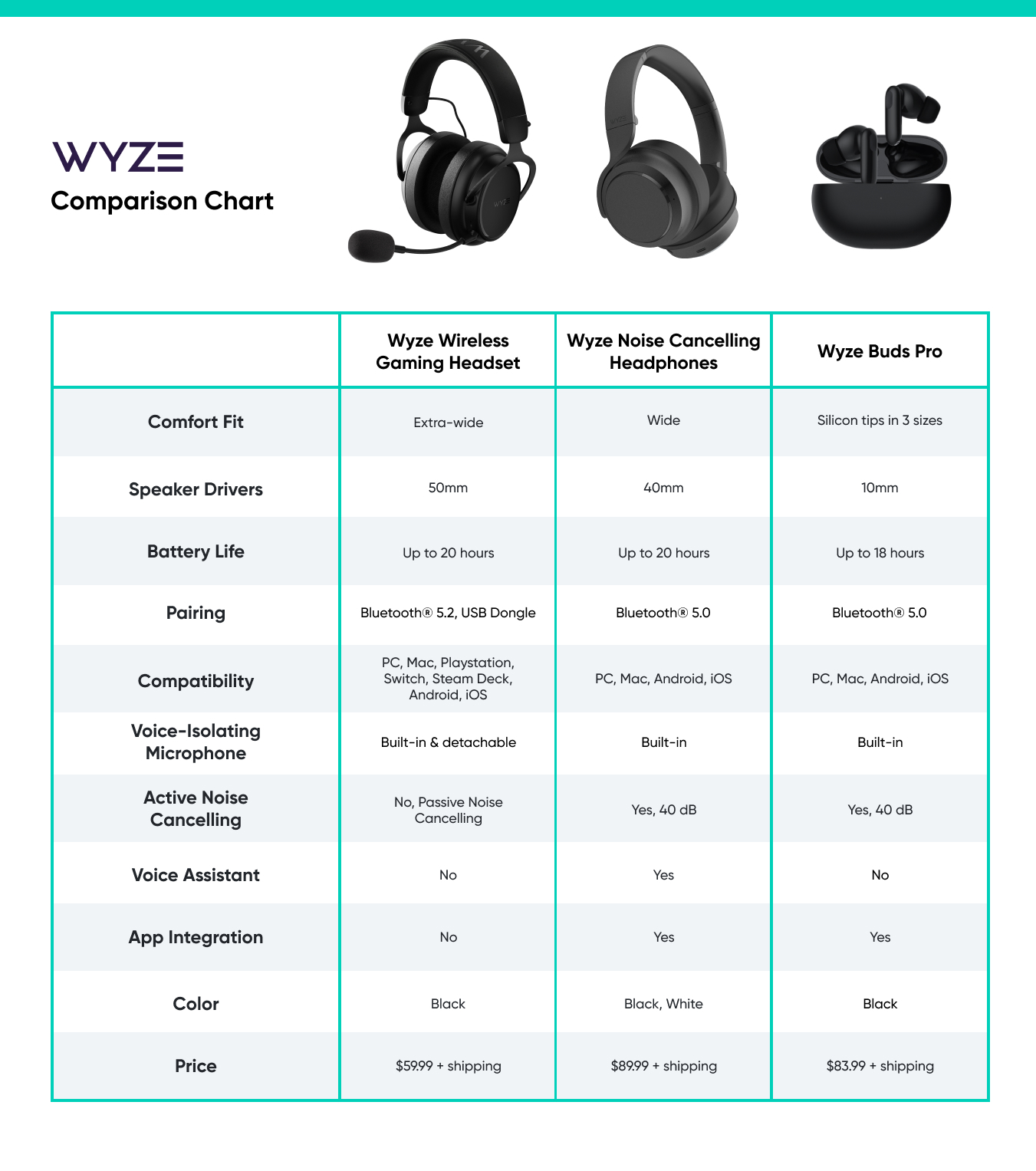 Wyze Wireless Gaming Headset is made for gamers, with ultra-low latency Bluetooth® 5.2, a detachable boom mic, a dongle for plug-and-play pairing, and 50mm drivers. Wyze Noise-Cancelling Headphones feature active noise cancellation, Bluetooth® 5.0, app and voice assistant integration, and 40mm drivers.