No, it must be right-side up.
Your Wyze Cam Outdoor can be mounted virtually anywhere: to the ceiling, wall, under an awning, you name it. But it always has to be in positioned right-side up, as shown below.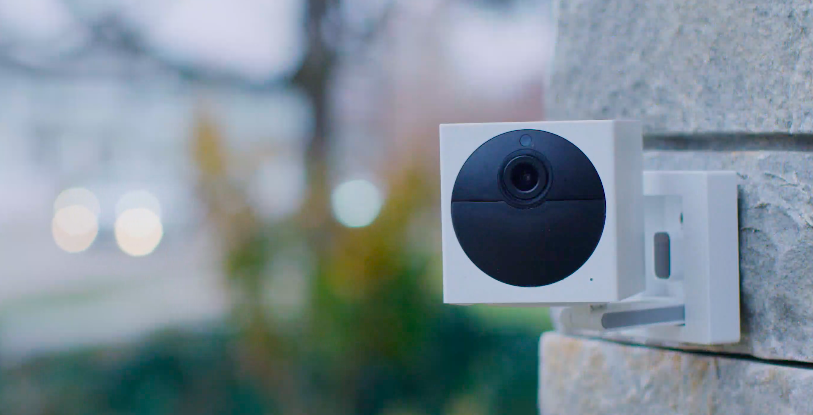 The camera lens and PIR sensor must be oriented properly for features like Person Detection and Motion Detection to work properly.
Why can't it be upside down? Because the PIR sensor's detection view is outward and downward. If mounted upside down you may receive a lot of false positives from direct sunlight, moving trees, birds and flying superheroes.
To mount on the ceiling: Attach the magnetic base to the top of the camera to maintain proper orientation.