After setting up your Wyze Sprinkler and zones, you'll have the option to choose your Soil Type in your zone settings. The app provides a description under each soil type for you to decide which best describes your soil texture.
In the Wyze app, tap on your Wyze Sprinkler, then select your Zone. Tap Soil Type.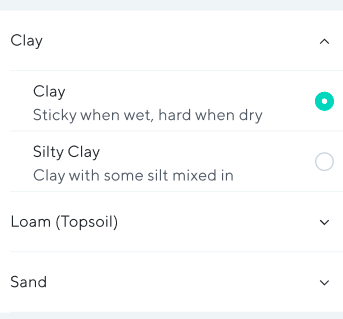 If you're up for a little project, you can do a simple test using a mason jar to determine your soil type.