Open your zone, and tap each property.
While setting up your Wyze Sprinkler, you'll have to set the Crop Type and Spray Head type for your zones. Once set up, you'll be able to customize all of your settings.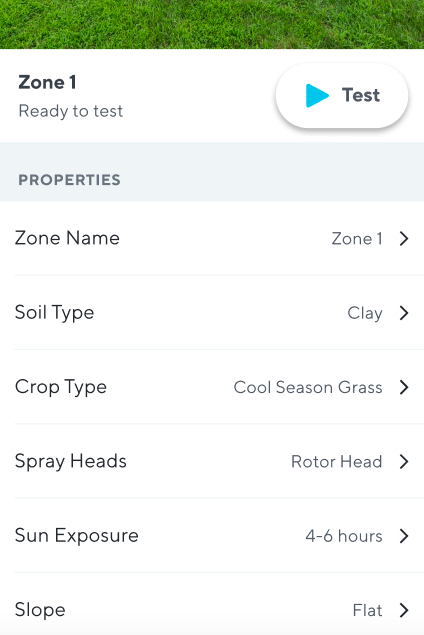 On this screen, you can customize the defaults for 10 parameters, including Soil Type, Sun Exposure, and Slope.
Changing the primary setting (like Crop Type) will override your associated advanced settings. Make sure you select the correct setting before making any changes.