Start with our Sign up and Activation, and Setup articles.
You have created a Wyze account and have the latest version of the Wyze app. When you tap Monitoring in the Wyze app, you see Get Started. You do not see Start Setup.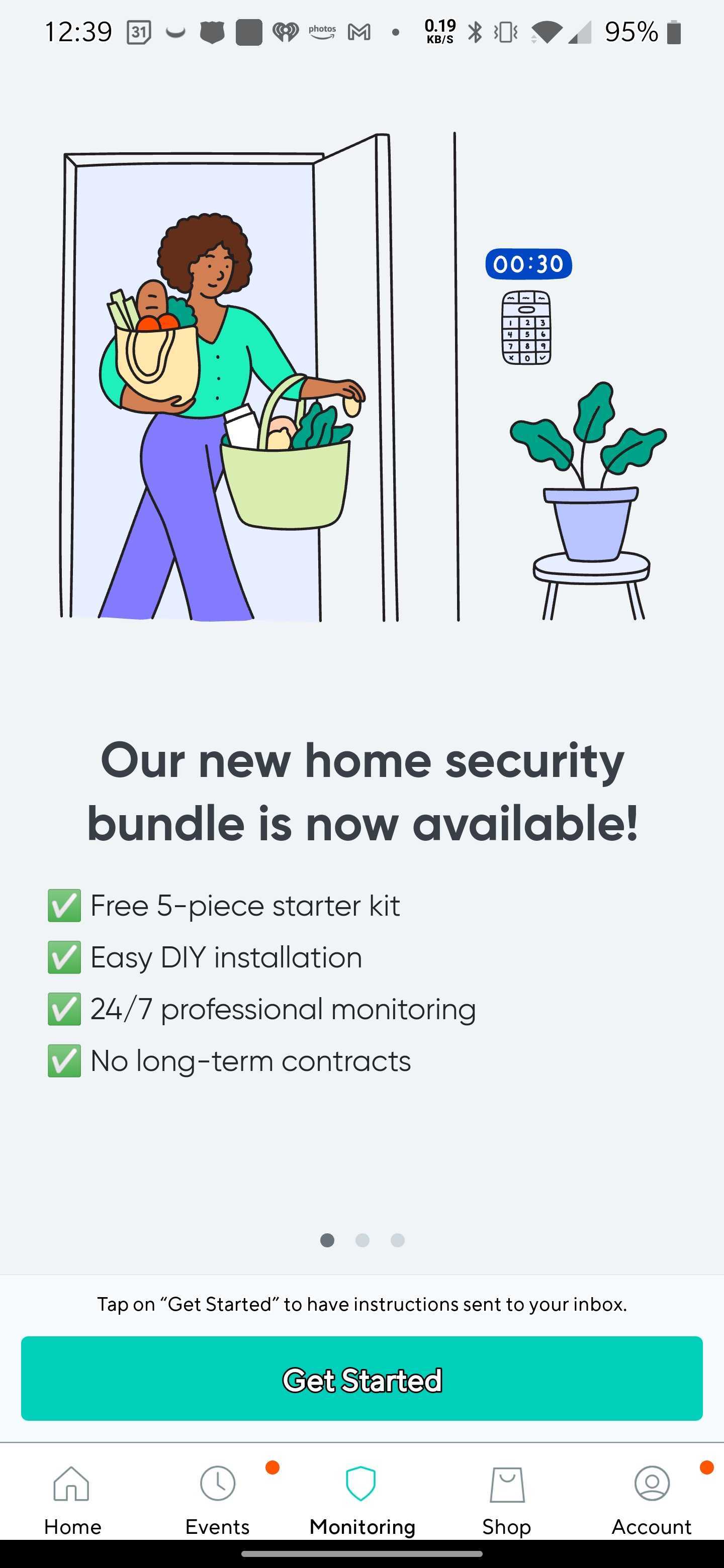 Before you can start setting up your Wyze Home Monitoring system, you have to sign up for the service and redeem the activation code.
Start here:
Visit Wyze Home Monitoring Sign up and Activation and follow the instructions to get started.
Once you have activated the service and restarted the app, you'll have the option to Start Setup on the Monitoring tab.
Then go here:
Follow the instructions in our Wyze Home Monitoring Setup Guide to set up your Core Starter Kit and monitoring system.