Brighter, smarter, motion-activated security.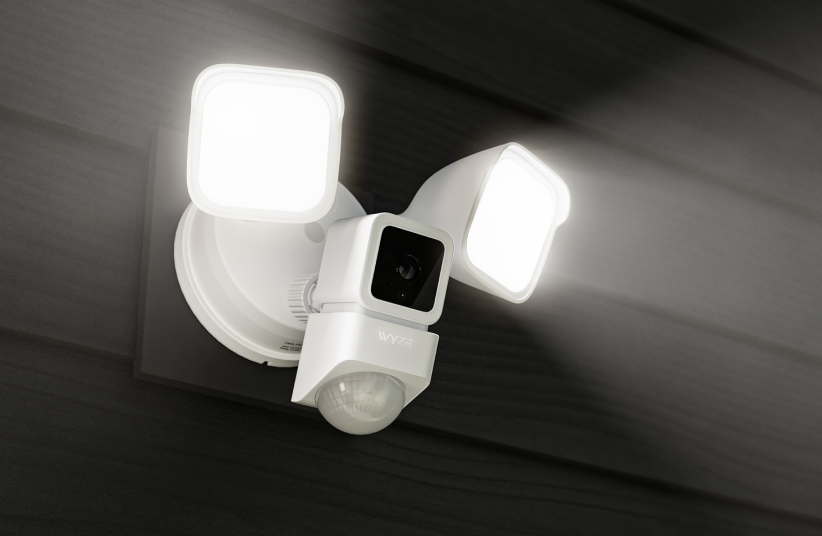 Customized Detection of More Than Just Motion.

 3 PIR sensors provide 270° of customizable detection. Turn them on and off individually, plus adjust range and sensitivity up to 30 ft.

From Detection to Inspection.

 Know what your detector detected! Wyze Cam Floodlight doesn't just detect and deter motion, its built-in, award-winning Wyze Cam v3 also identifies motion and records it in 1080p full HD with our can't-believe-it's-not-daytime Starlight Sensor color night vision.

Dusk-to-Dawn Automation.

 Wyze Cam Floodlight knows when the sun is down and when it's up. Just hook it up and never think about your light switch again.

Double the Cameras for Double the Coverage.

 Double your camera coverage and look both ways with an extra port for another Wyze Cam v3. 

IP65 Weather Resistance.

 Shrug off dust, rain, and snow with IP65 weather resistance. Wyze Cam Floodlight keeps doing its job in brutal conditions from dust clouds to downpours.

2600 Lumens Floodlight.

 Two adjustable super bright LED floodlights to cover your entire front yard and scare away intruders. 

105 db Security Siren.

 Use the dedicated siren to warn away intruders (and pesky squirrels) with a loud sound. Control the siren from the Wyze app.

Supports Cam Plus.

 Benefit from state of the art Cam Plus AI features, to detect all sorts of things for longer periods.