Wyze Cam v3 Pro looks a lot like a Wyze Cam v3 with a spotlight built-in, but it offers so much more.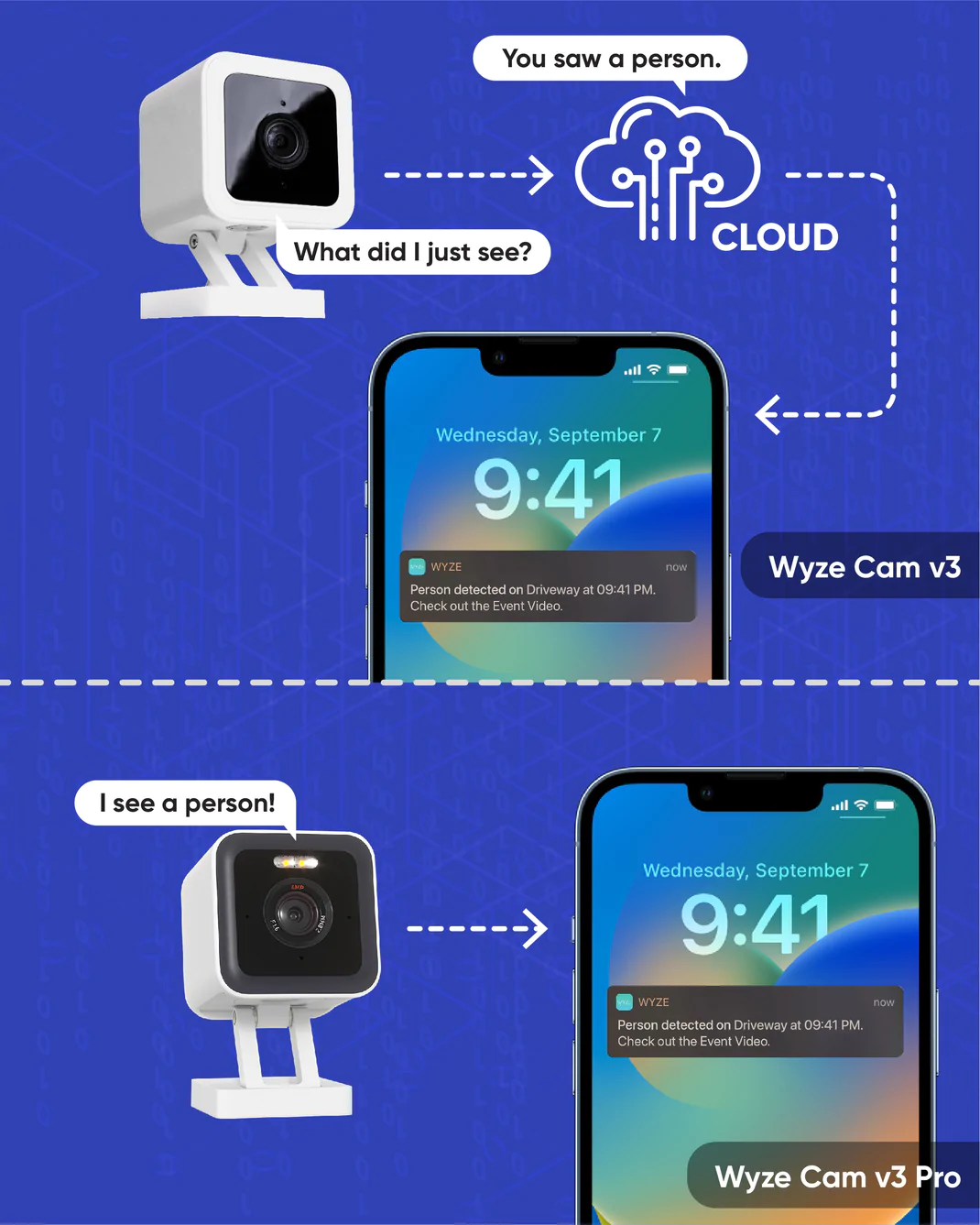 Wyze Cam v3 Pro comes with these features, that the original does not have:
A brand-new app UI with spotlight controls, a simplified Event view, and Smart Focus.
Smart Focus feature zooms in on motion on the Live stream, alongside the bigger picture.
2K resolution so clear, it lets you read what you need to read.
Built-in spotlight to not only detect, but deter.
Faster detections with Edge AI, which doesn't rely on the cloud.
On-board Person Detection, also thanks to a faster processor and Edge AI.
An even louder siren at 89db, and overall better audio quality.
A stronger Wi-Fi connection with 2 antennas.
Wyze Cam v3 is still a stunner, and comes with:
Amazingly clear 1080p resolution lets you see what you need to see.
Excellent Color Night Vision with only a tiny bit of light needed.
Starlight CMOS Sensor for clear viewing in super low light.
Wired capabilities, not wireless or battery-powered (so no need to recharge).
IP65 weather resistant, specifically made for indoor and outdoor use.
Dual IR Light System, for better indoor infrared lighting.
Ability to add accessories, like the Spotlight kit.