Crop type helps determine your daily water usage. When setting up your zones in the app, you'll be able to choose your crop type.
We have a simple description and icon for each type that should help you decide: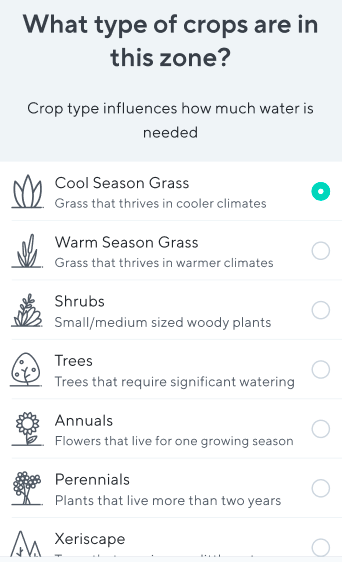 If you're still not sure what crop type you have, we suggest searching online or taking a picture of your plants and asking a local garden professional.