This outdoor power adapter works with Wyze Cam v3 so that you can power yours anywhere.
Compatible with Wyze Cam v3.
IP67 Weather Resistant.
Easy installation - simply plug it in.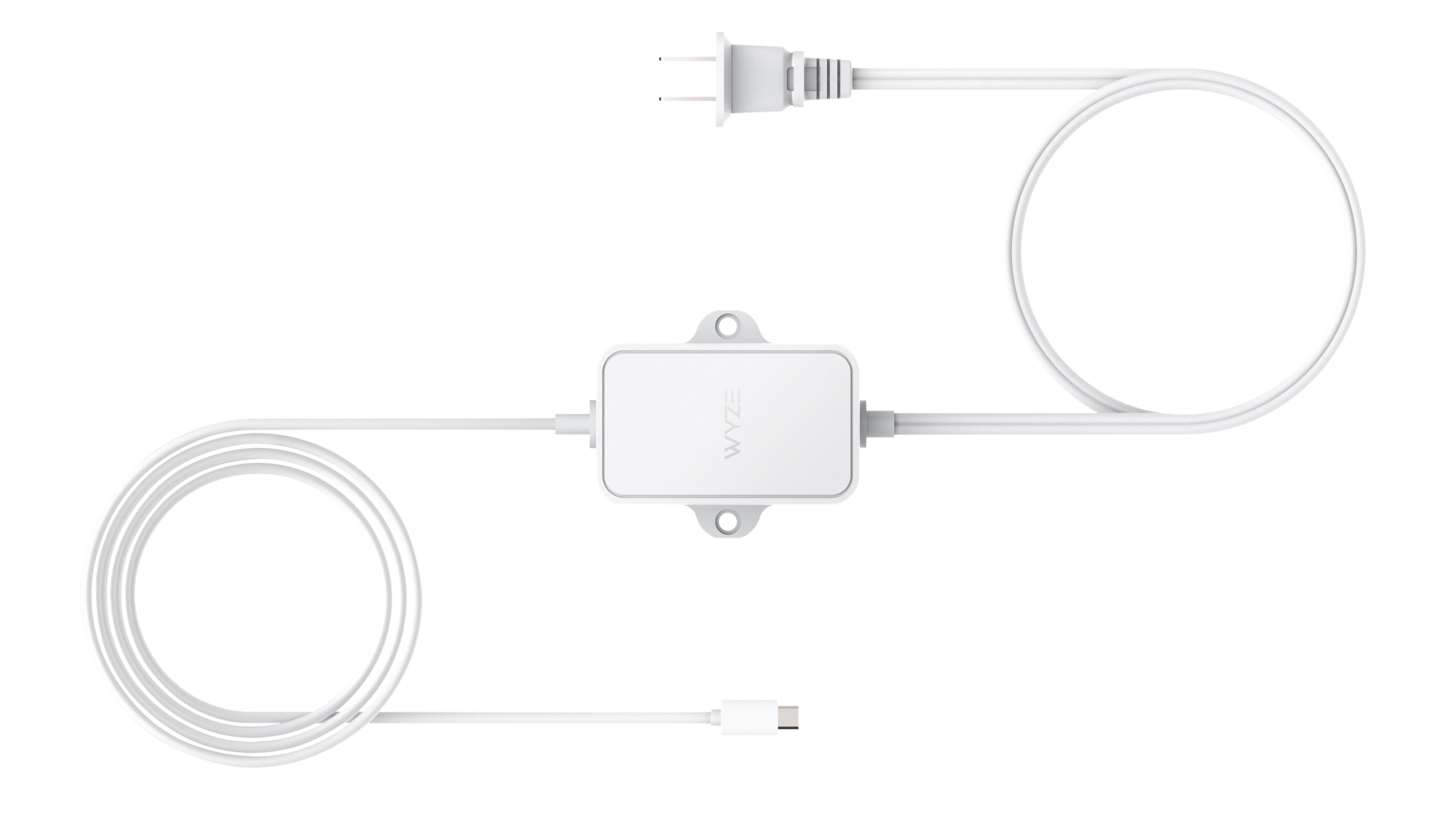 FAQ
How long is the cable?
The total length of the cable is 3.8 m (12.5 feet), with the AC cord and DC cables together.
What accessories are included in the box?
Wyze Outdoor Adapter includes wire clips, screws, screw anchors, and a cable wrap. These accessories are designed to hold the adapter and cable to the wall.
Is a Wyze Cam included?
No, Wyze Outdoor Power Adapter does not come with a camera included.
What color options do you have?
Currently, the power adapter only comes in white.
Can I use this adapter to power any other product?
This product is compatible with other Wyze products that require 5V1A or 5V2A input. We cannot guarantee product performance if you are trying to use it for any other non-Wyze product.
Is the outdoor power adapter Energy Star certified?
No, Wyze Outdoor Power Adapter is not Energy Star certified.
Can it be plugged into an extension cord?
Yes, you can plug the power adapter into an extension cord.
Can I use Wyze Outdoor Power Adapter with Wyze Cam Outdoor?
No, the outdoor power adapter should not be used with Wyze Cam Outdoor as it can compromise the water resistance of the camera. Wyze Cam Outdoor should be used alone, while not plugged into power.