Download the Quick Start Guide for Wyze Mesh Router here.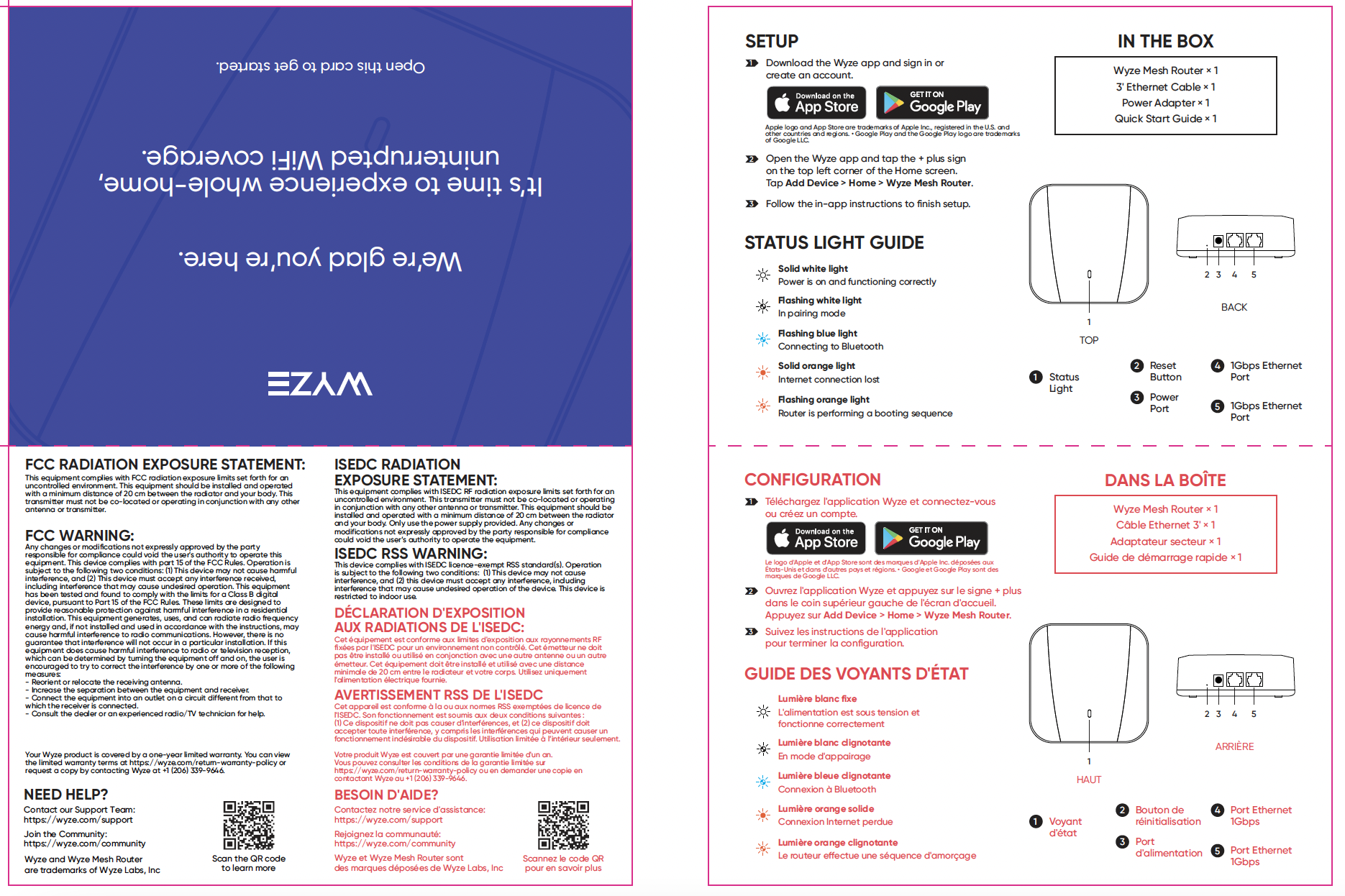 This guide is a short user manual with the basics about the mesh router including:
How to download the Wyze app.
What's in the box.
How to set up Wyze Mesh Router.
A diagram of the mesh router.
How to read the status lights.
Basic troubleshooting.