1. Before charging, set up your charger.
Plug your magnetic charging cable into a power adapter (not included).
Plug the power adapter into a power outlet near your watch.
2. Start charging your Wyze Watch.
Place your Wyze Watch on a stable, flat surface.

Example: A counter, table, desk, or the floor near the power outlet.

Attach the magnetic end of the charging cable to the charging pins on the back of the watch*. When properly connected, the charger will magnetically snap into place. Your Wyze Watch screen will display a Charging screen.
* See the image below to properly orient the magnetic charging cable to the back of your Wyze Watch. On the 47 mm watch, the charging cable will come from the left.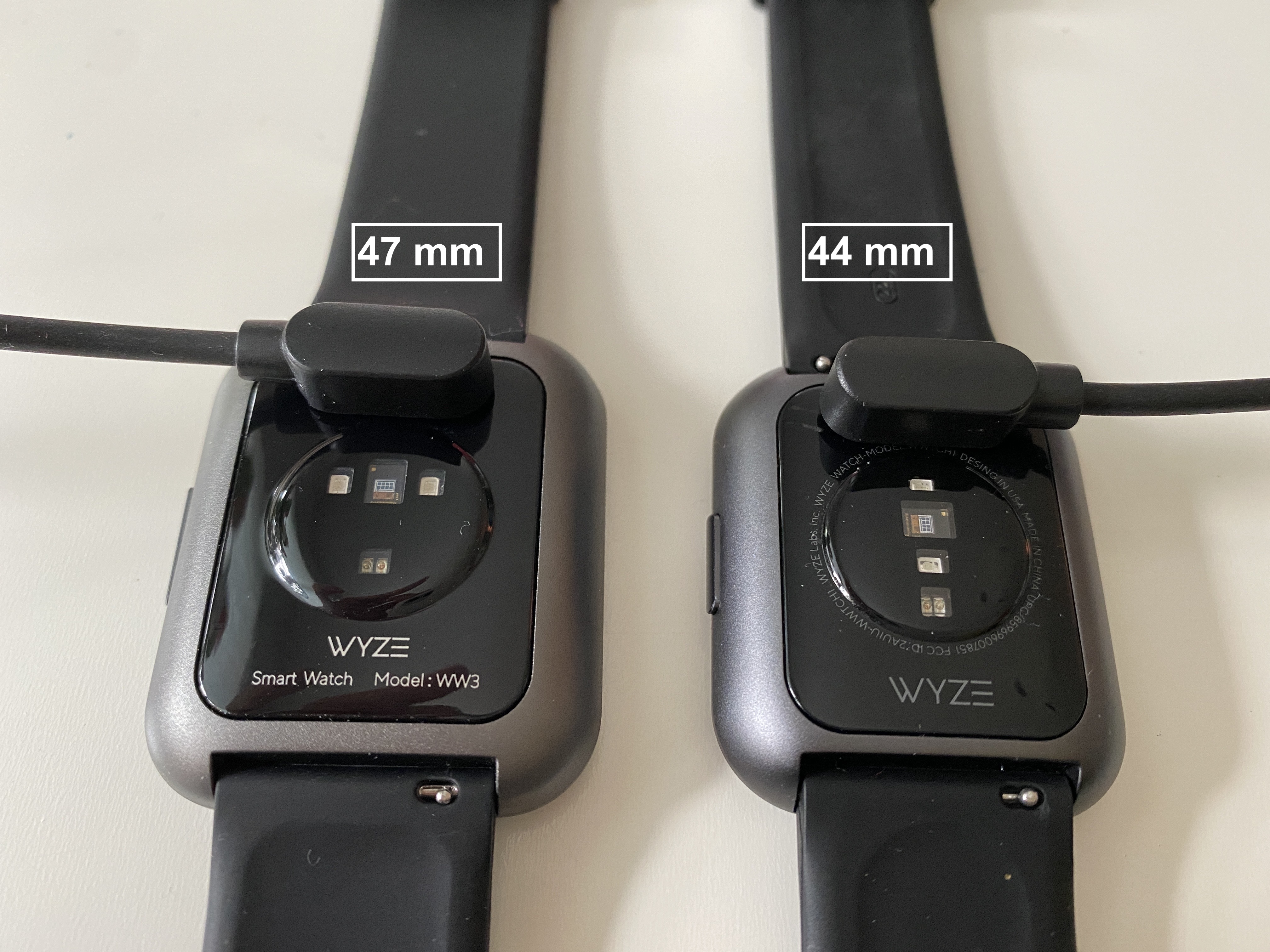 3. Check you battery level.
To check your current battery power level:
On your Wyze Watch: Tap the watch screen or press the Home button to wake up your Wyze Watch. Swipe up across the screen. The battery level % is on the top left.
In the Wyze app: Tap on your Wyze Watch in your product list. On the watch page, the battery level % is on the top left.