Download the Quick Start Guide for Wyze Gun Safe here.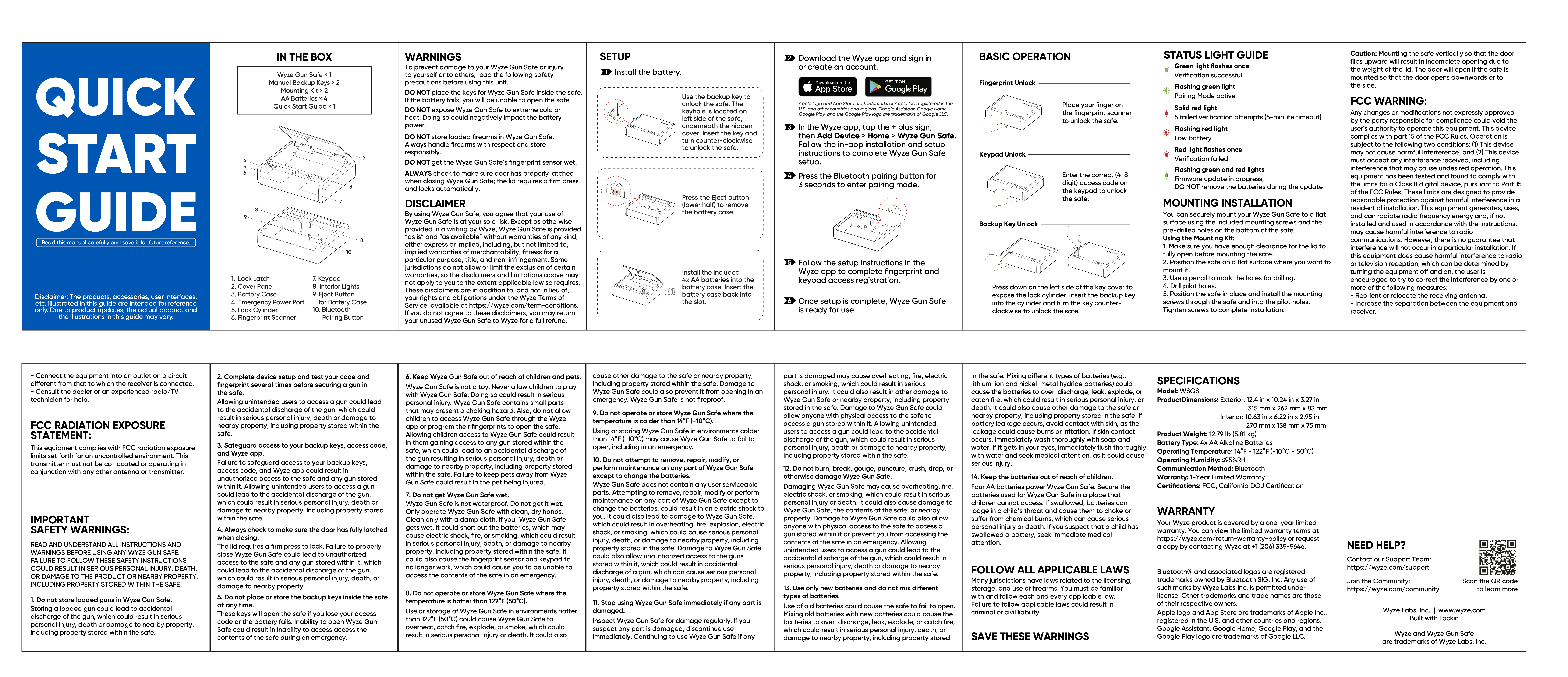 This guide is a short user manual with the basics about the safe, including:
How to download the Wyze app.
How to set up the safe.
How to install the safe.
Basic operation of the safe.
How to read the status lights.
Important Safety Warnings.