Setting up your Wyze Air Purifier is as simple as removing all of the packaging, plugging it in, and connecting it to the Wyze app. But we've added a little more detail in this guide.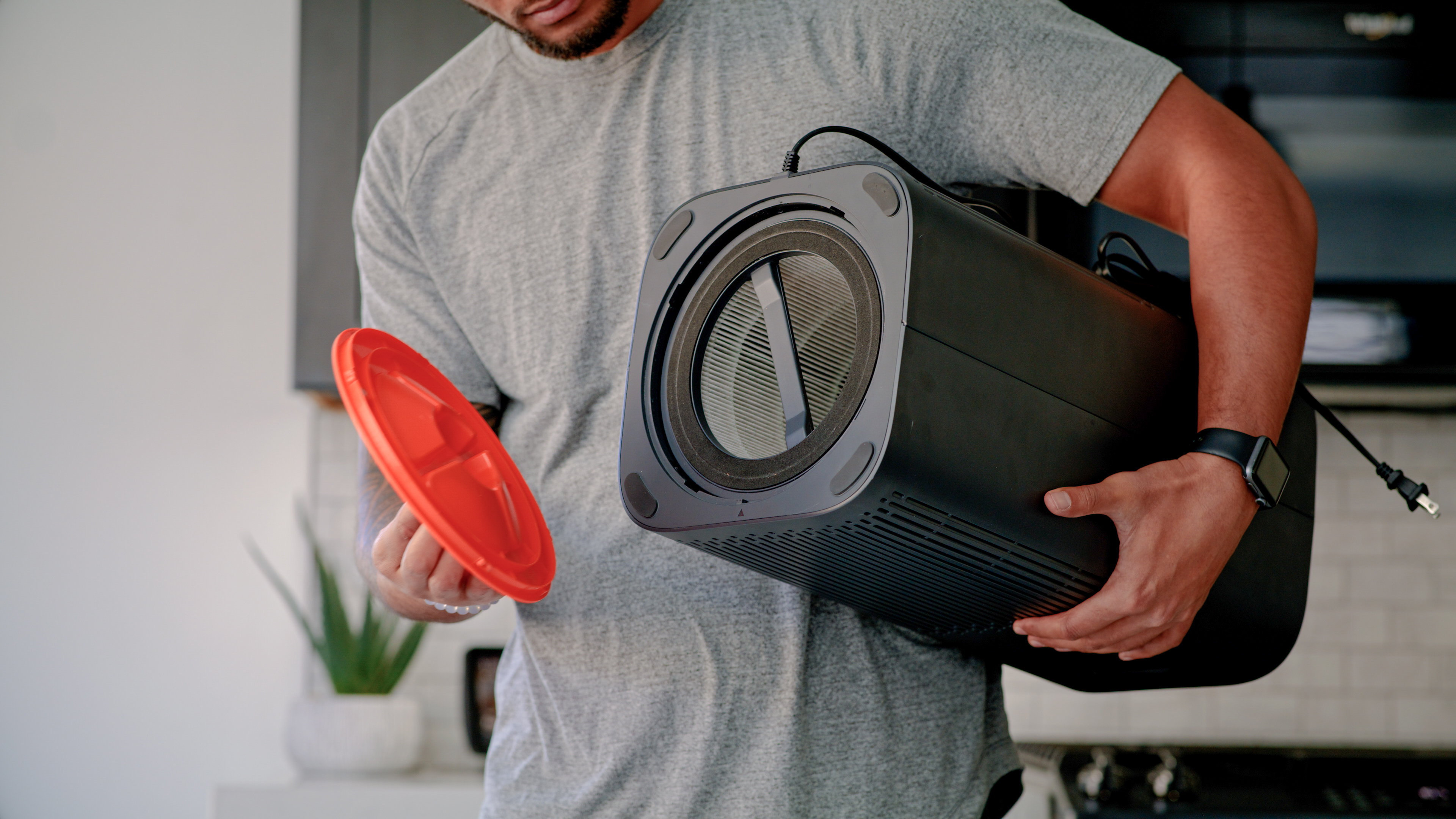 Remove the air purifier from the packaging.
Turn the air purifier over to locate the orange filter cover. Rotate and remove the cover.
Take out the pre-installed filter and remove the plastic packaging.

You must remove all packaging and wrapping before proceeding.

Re-install the now plastic-free filter into the air purifier.
Put the filter cover back in place and rotate to close.
Plug the air purifier into a power outlet.

The device should make a beep sound and both the screen and indicator lights should light up for about 2 seconds.

The On/Off indicator should stay half-lit to indicate that the air purifier is powered and that the device is in standby mode.

Press the On/Off button to get the air purifier ready for a network connection.

The device should make a beep sound and the Wi-Fi icon on the air purifier's screen should flash.

Tip: If the Wi-Fi icon is not flashing, reset the air purifier Wi-Fi by pressing and holding the Auto and Speed button simultaneously for at least 3 seconds.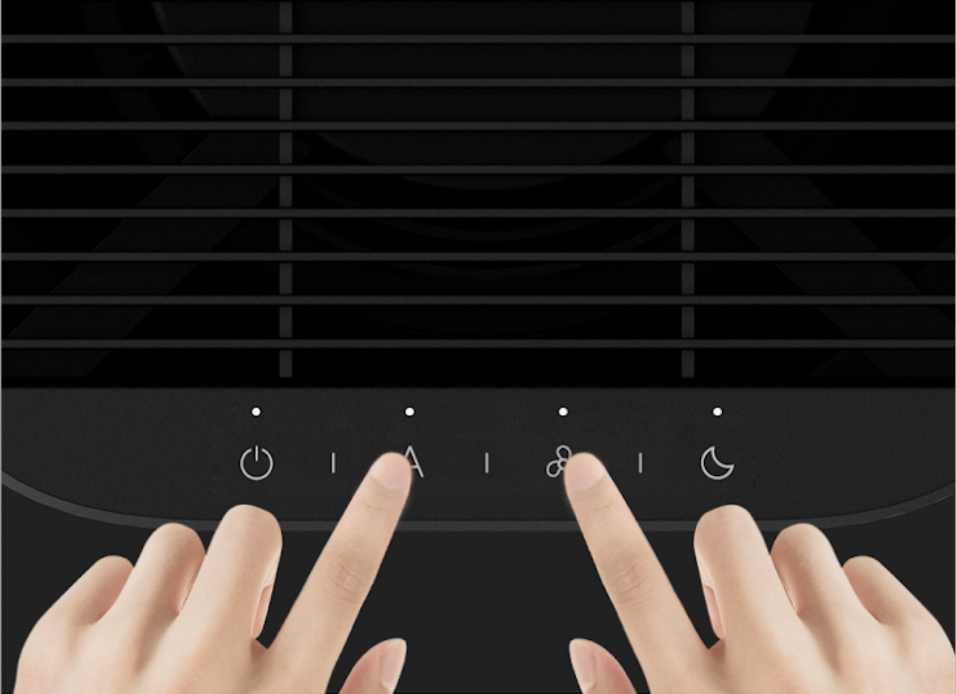 To set up Wyze Air Purifier:
In the Wyze app, tap Home then the plus sign + on the top left.
Tap Add Device.
Tap Home

>

Wyze Air Purifier

.

Tap Begin Preparation.

Have you done the steps above, under "Before setting up"?

If you have not, tap Begin and follow along in the Wyze app.
If you have, tap Already Installed and continue below.

The Wyze app should immediately begin searching for the air purifier.

On the "Select the number shown on your Air Purifier" page, select your device.

Wait for the app to pair with the purifier.

Select your 2.4 GHz Wi-Fi network.

Enter the password for your 2.4 GHz Wi-Fi network.

Wait for the air purifier to finish connecting.

Name your air purifier.
Go on, enjoy the fresh air! While you're at it, now's the perfect time to move on to Sharing your Wyze Air Purifier with your family.