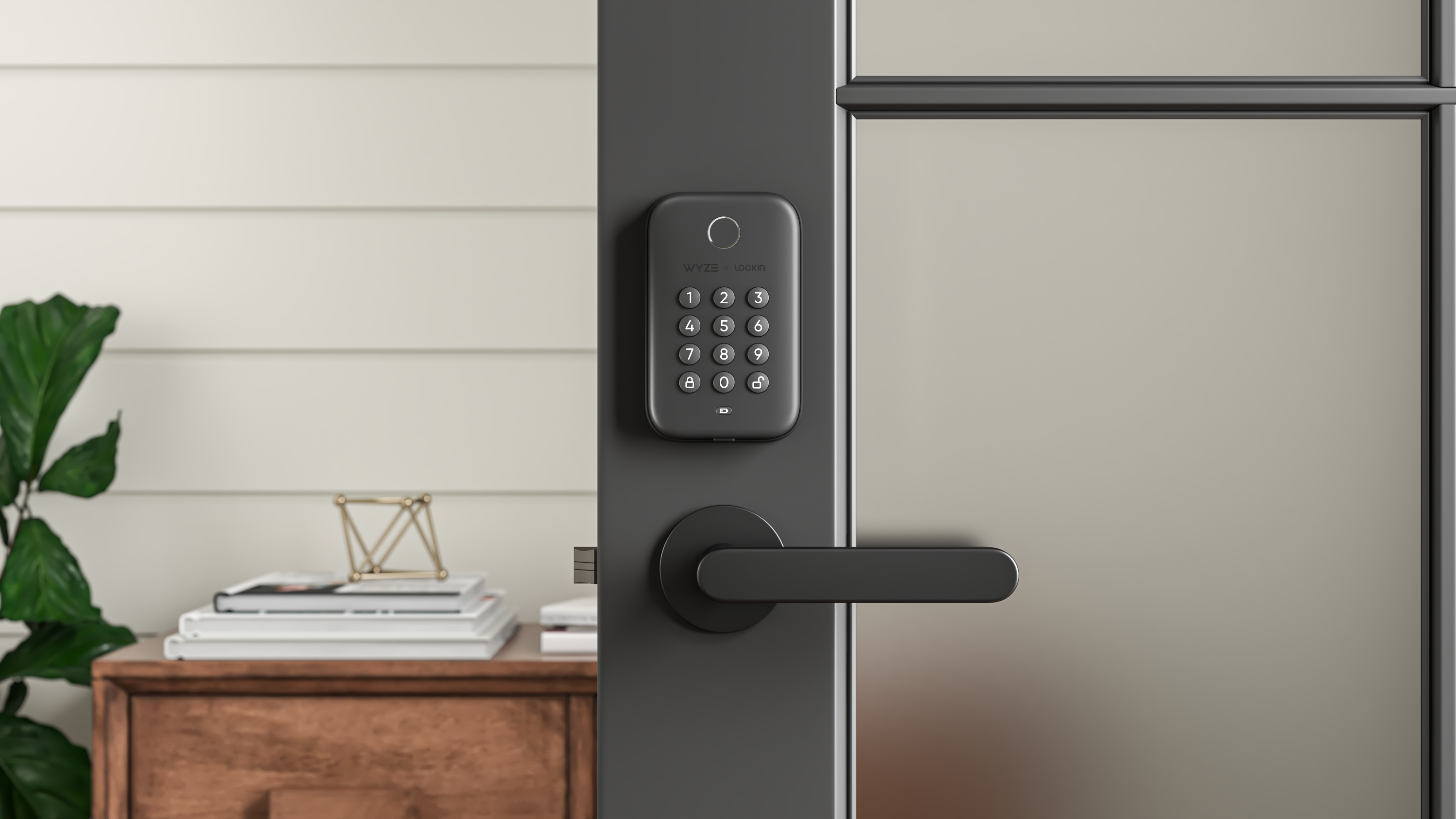 Wyze Lock Bolt is sleek and minimalist, with a keypad on the front and a thumb latch on the back. There are three ways to open a door with this lock:
Touching the Fingerprint Sensor after setting it up in the app.
Using an Access Code on the keypad.
From the Wyze app, by tapping the icon to unlock.
You will not be able to unlock the door with a key once Wyze Lock Bolt is installed.
We understand that some of you may have single-entry homes like condos and may be concerned about being locked out without being able to have a locksmith pick the lock. 
If you do not have a second entry door (like in an apartment or townhome), we do not recommend Wyze Lock Bolt. Instead, try Wyze Lock which still works with your key.