Haven't set up your camera yet? Check out Wyze Cam Pan v3 Setup Guide before installing.
You can set your camera anywhere. But if you want it up higher, you'll need to mount it with the included Mounting Kit.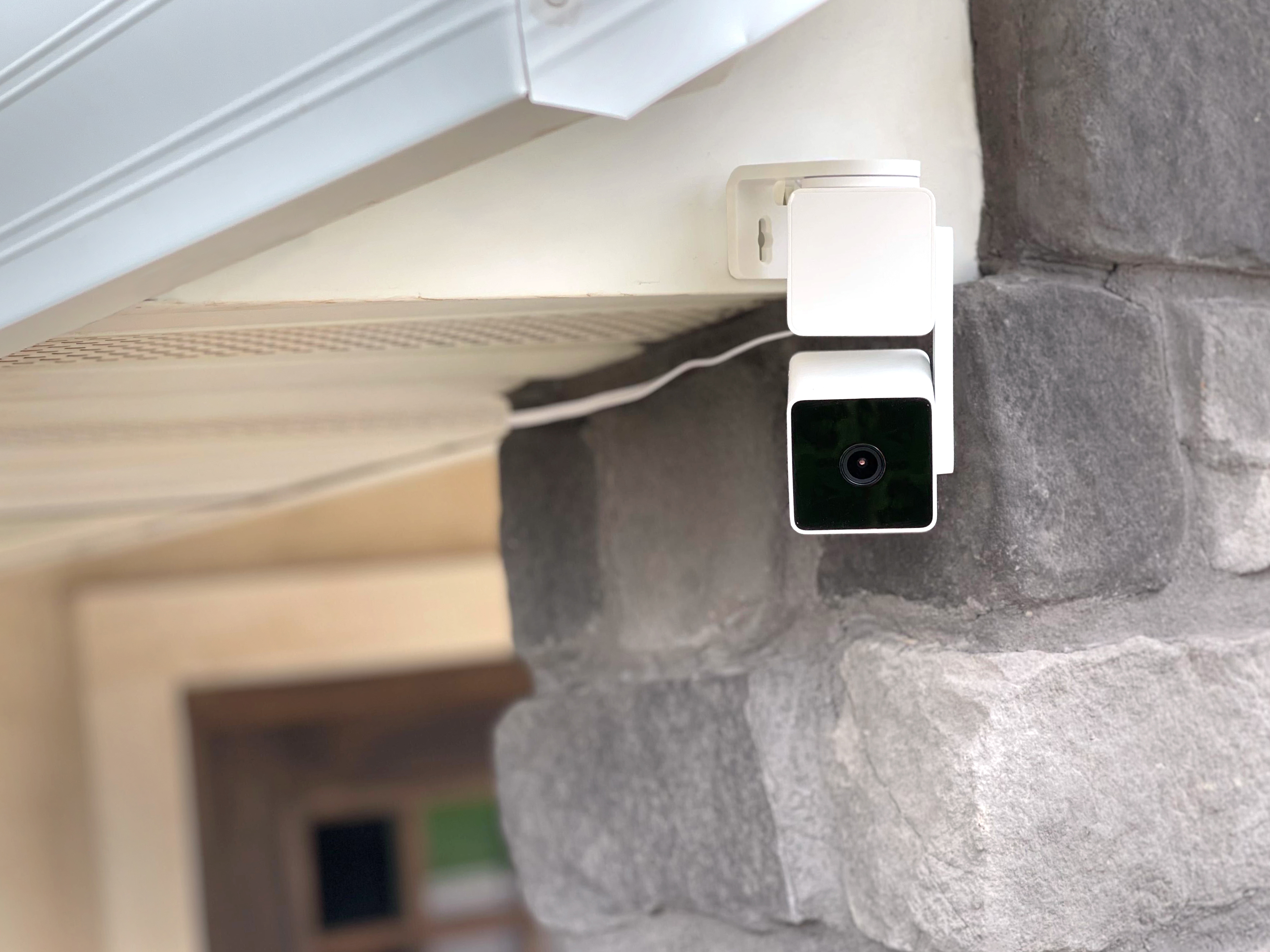 Place the Mounting Bracket included in your Mounting Kit to the wall.

Rotate the bracket if you're mounting the camera near the ceiling and want it upside down.
Make sure your bracket has at least 150 mm of space above and below it, and 30 mm around.

Mark your drill holes with a pencil.
Use a 6mm drill to drill holes at the pencil marks.
Drill the bracket screws into the wall or anchors until halfway inserted.
Place the mounting bracket over your screws, and finish drilling in the screws until the bracket is firmly attached to the wall.
Pass the included power cable through the hole in the mounting bracket, and insert the cable into the bottom of your camera.

When powered, the status light on the camera will light up.

Using your screwdriver and the binding screw, attach the bottom of your camera the mounting bracket.
You're all set!