Installing your new Wyze Lock is meant to be as straightforward as possible. If you do run into any trouble with the process outlined on this page though, check out our Troubleshooting section for tips on getting things installed properly.
If you're unsure of whether Wyze Lock will work with your current deadbolt, we've got you covered with our Wyze Lock Compatibility Guide.
What's in the box?
1x Wyze Lock

1x Mounting Plate

4x Lock Adapters

4x AA Batteries

1x Adhesive Strip
Required Tools
To install your Wyze Lock:
Use the supplied adhesive strip to hold the outside of the lock in place




Unlock your installed deadbolt

Use your screwdriver to remove the screws from your existing deadbolt's thumb-latch
Also remove any additional back plates at this time if there are any



Insert the screws from Step 3 into the Wyze Lock Mounting Plate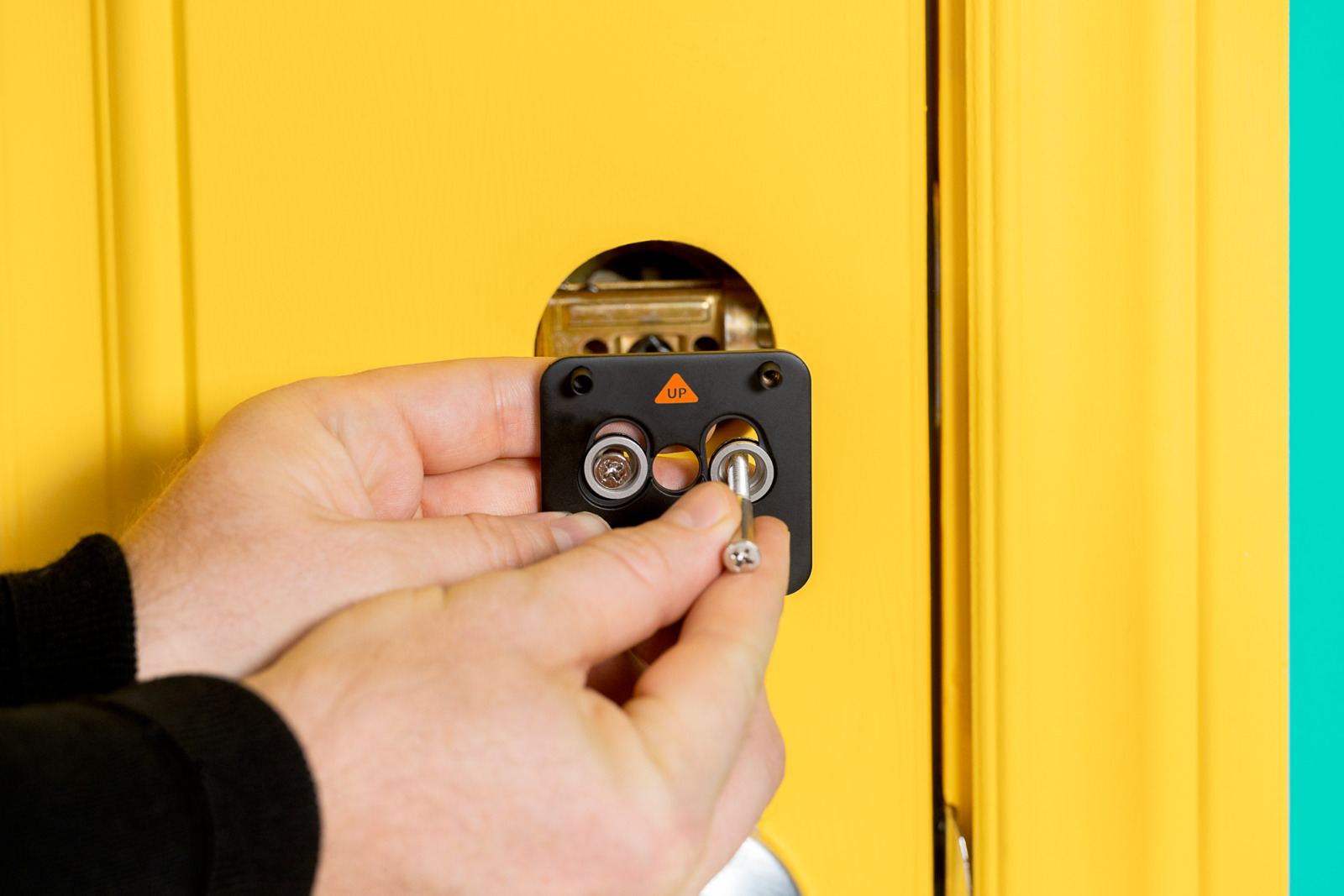 Attach the Wyze Lock Mounting Plate in place of the old thumb-latch. Making sure the plate is level, tighten the screws until snug
Make sure not to over-tighten the screws, as this can damage the threading and make removal difficult in the future



Find and install the included adapter which fits the tailpiece of your lock. Reference the chart in the Wyze app to determine which works with your deadbolt
Remove the front plate by pulling from the notch on the bottom of the Lock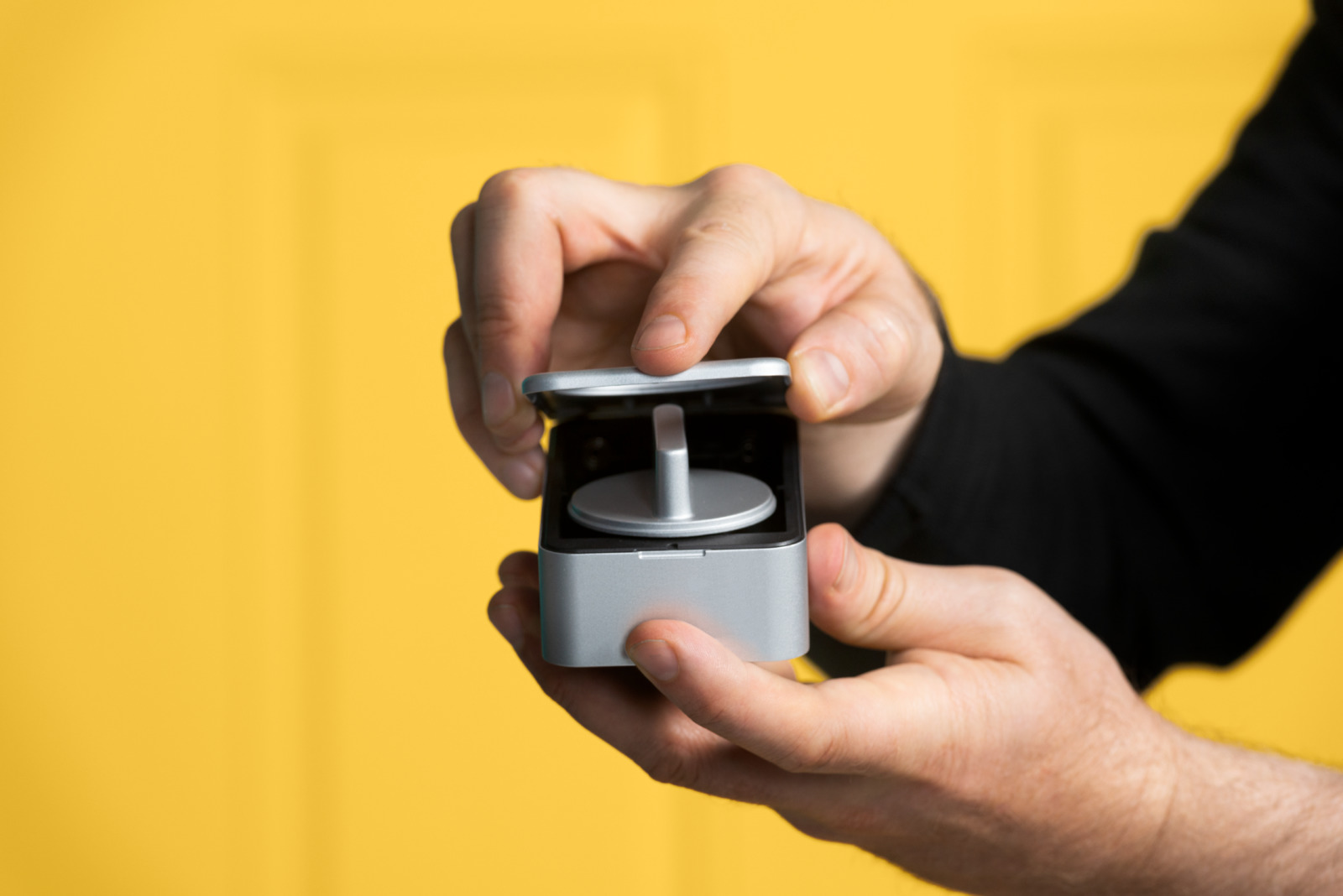 Place the Wyze Lock on the Mounting Plate, adjusting the knob as necessary to get it to align with the adapter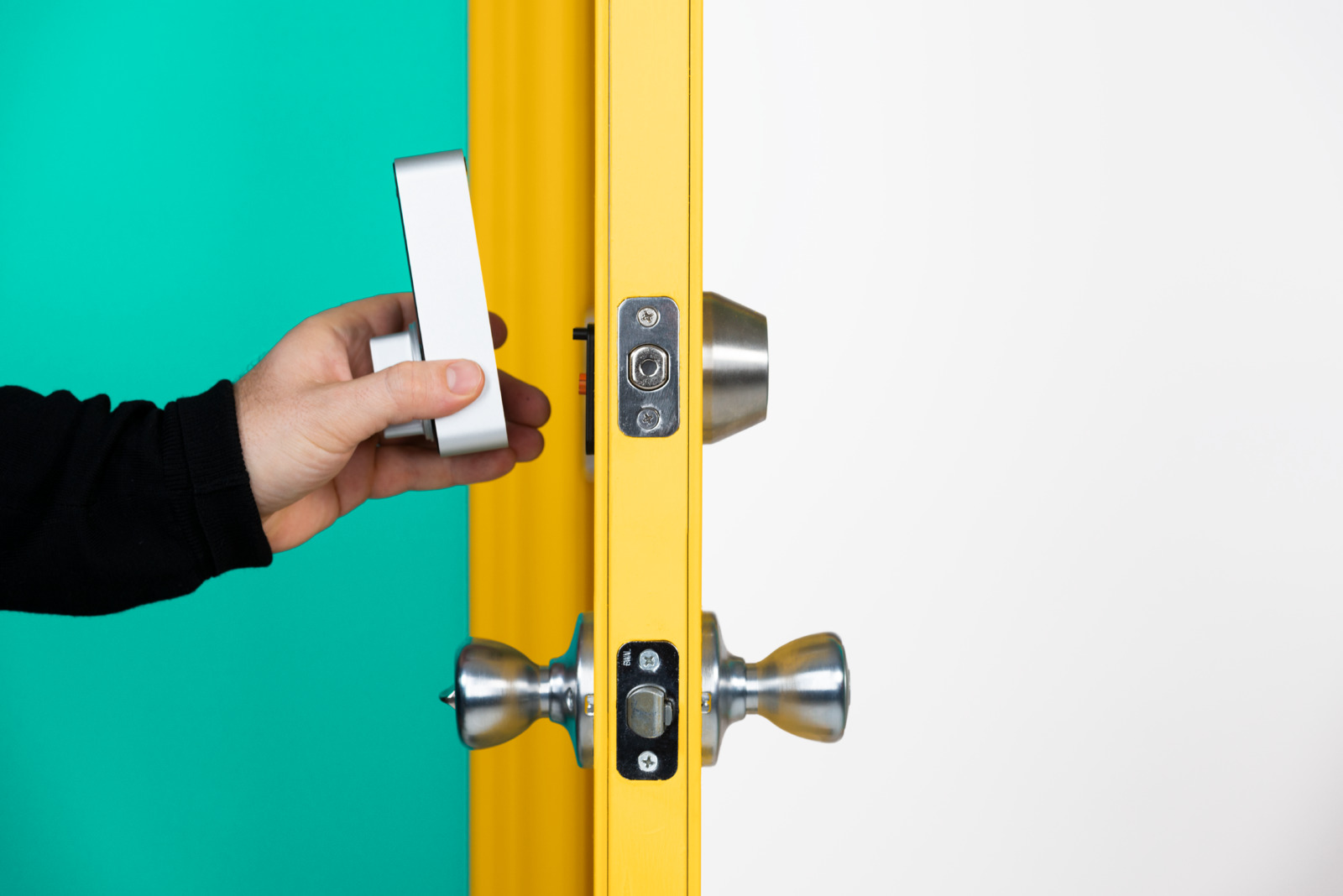 Check to make sure that the lock is flush with the door, and can be both locked and unlocked with the thumb-latch
If the lock can't be turned at this point, remove it and rotate the thumb 90-degrees and try again


Once you're confident that everything is aligned, tighten the 2 pre-installed screws inside the battery compartment until snug, taking care not to over-tighten them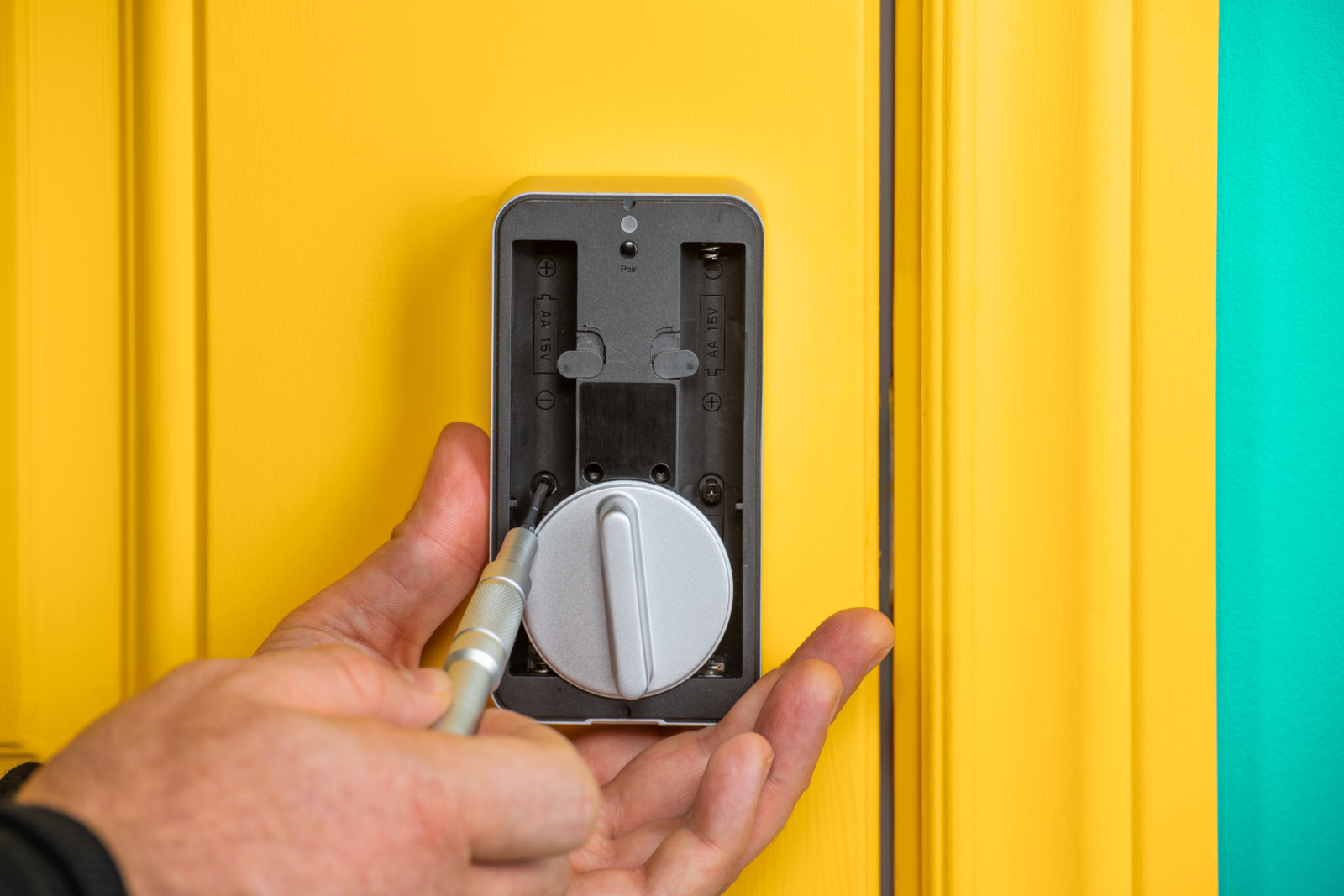 Install the included 4x AA batteries taking note of orientation, then fold the battery latches down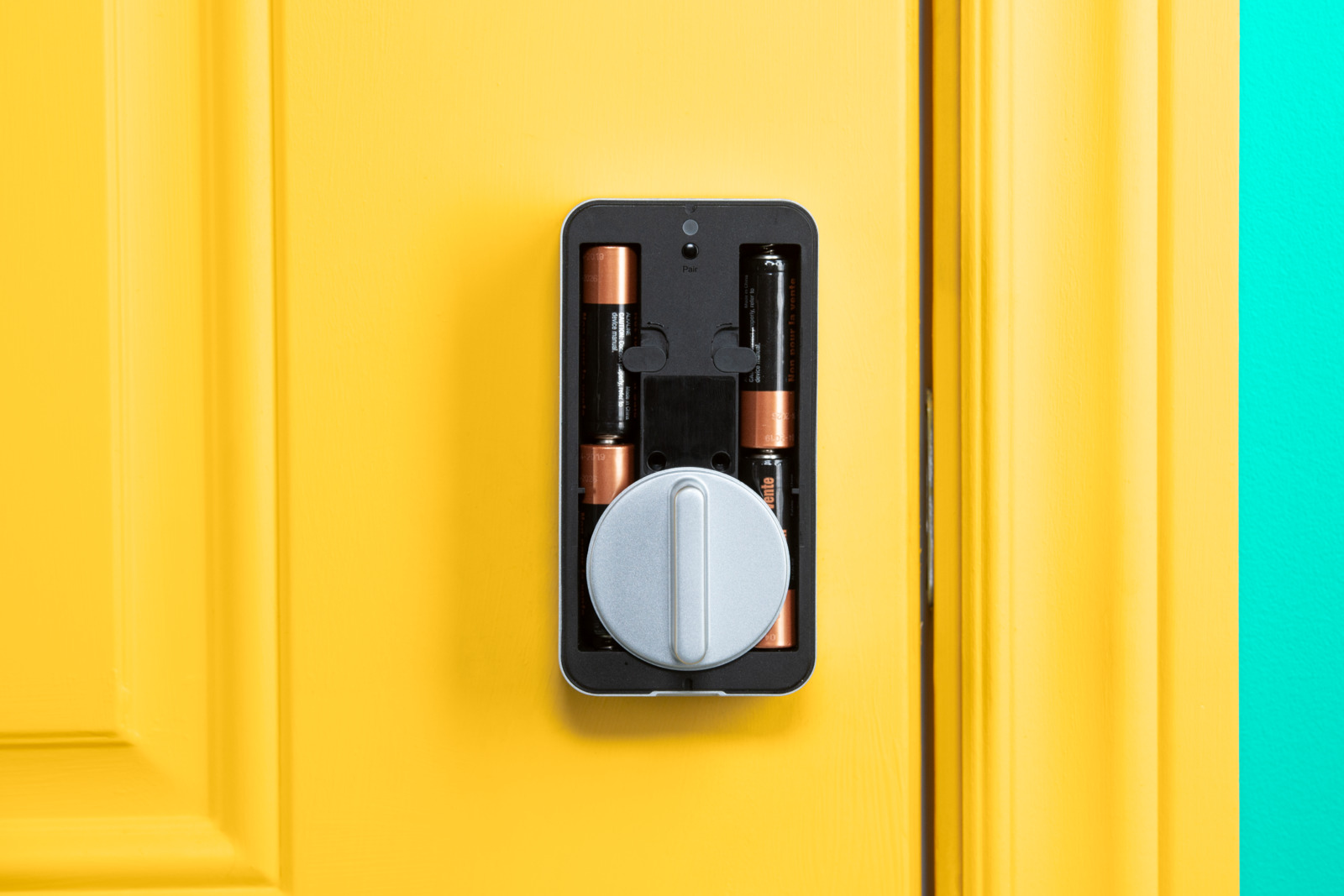 Once your lock is successfully installed, the next step is to move on to setting it up. Check out our Wyze Lock Setup Guide here.