Each Wyze Cam is assigned a MAC address (media access control address) as a unique identifier. There are two ways you can find your MAC address. 
Using the Wyze App
Open the Wyze App from your smartphone or tablet.

 

From the Home tab select the image of the device to go to the Live Stream.
Tap the Settings icon on the top left to enter into the Camera Settings. 
Navigate down and select the Device Info tab.
At the top, you will see the MAC address.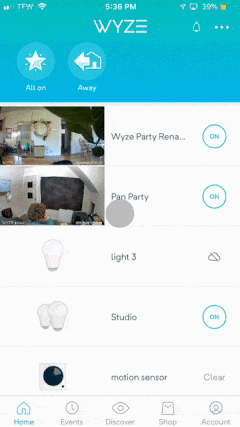 Sticker on the camera
Another way to find the Mac address is by looking for the number on the device itself. For the Wyze Cam you will find it on the bottom and the Wyze Cam Pan it is on the backside of the camera.