Problem
While looking at the Home screen in the Wyze app, Wyze Sense Hub is offline.
This icon is next to the device name: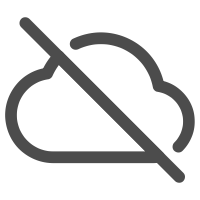 Troubleshooting
Check if your other devices are connected.

If you have other Wyze devices, look for the offline icon next to any of those. If you see multiple devices offline, there may be an issue with your ISP.

Connect Wyze Sense Hub to your router via ethernet.

While you can connect via WiFI, a hardwired connection is more stable.

Set up your Wyze Sense Hub again.

If you've confirmed that your Internet is stable and online, try to add the hub to your account again.

In the Wyze app, tap the + plus sign > Add Device.
Tap Sensors > Wyze Sense Hub.
Single-press the Reset button on the back of the hub.
Follow the in-app instructions to set up the hub.

You will not need to delete the hub in the app or re-add your sensors.