Welcome to the Wyze app!
We're so glad you got your hands on a new Wyze product, and we're here to help you get started with the Wyze app. Our app is your personal command center that lets you view your devices, manage their settings, and enjoy all the cool features you get with your Wyze subscriptions. Your phone or tablet can, dare we say it, rule [your own personal] world!
>> Ahead of the game? If you don't have the Wyze app yet, download it on iOS or Android.
To get started with the Wyze app:
Create a Wyze account. Here's how.
Sign in the the Wyze app.
Home (the Home Screen)
The Home screen is what you first see when you open the Wyze app.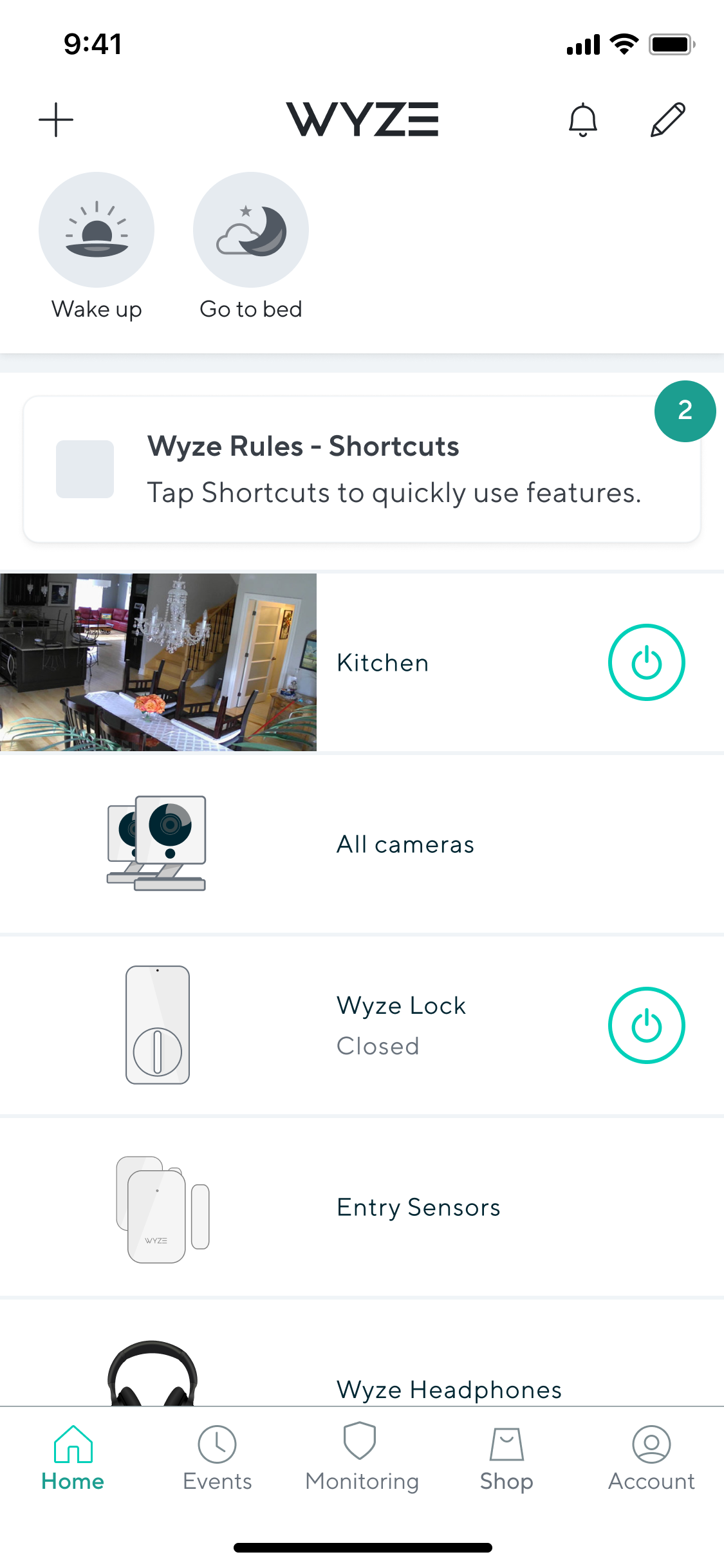 How to turn on Do Not Disturb for the Wyze app:
Tap the notification bell to turn on Do Not Disturb. No matter your other Notifications settings, you will not receive any notifications from the Wyze app.
Exception: Critical Alerts for Services like Wyze Home Monitoring will push through no matter your app settings.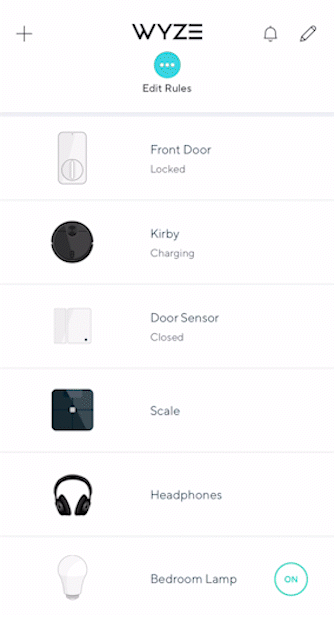 How to group your Wyze Cams together:
Tap on the + plus sign, then Add Device Group > Camera Group. Name it, then choose the cameras you want in the group before tapping Done.
A camera group lets you view all of your Live streams on the same page, and saves space on the Home tab. Want to view a single Live stream? Tap on it from within the group!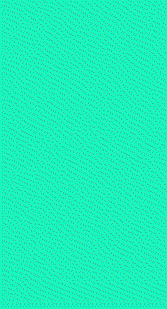 How to add a Device Trigger in the Wyze app:
Tap on the + plus sign, then Add Rule > Device Trigger > Device Trigger. Select the device, what will trigger the action, and the action. Then tap done.
Rules are what makes your Wyze ecosystem smart. Triggers are a type of Rule that make your devices work together. Have your porch light turn on when your camera senses motion, or your coffee pot turn on when your lamp turns on.
Here's an example of a device trigger with a Wyze Sense Entry Sensor and a Wyze Bulb. When the door sensor opens (trigger), the hallway lamp turns on (action).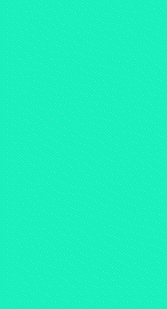 How to set the Detection Zone for your Wyze Cam:
Tap on your Wyze Cam > Settings gear > Event Recording > Detects motion. Then tap Detection Settings > Detection Zone > Detection Zone. Drag the box to set the area where motion will be detected. Your changes will save automatically.
Note: You must have Detects motion toggled on to set a Detection Zone.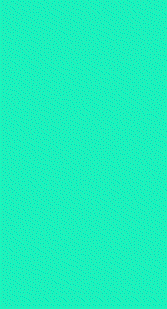 How to set up Two-Factor Authentication (2FA):
From the Home tab, tap Account > Security > Two-Step Verification. Select how you want to verify during sign-in: Email, SMS, or Authenticator App. Follow along to copy and paste the verification code in the app, then save your settings.
Here's how to set up 2FA with an Authenticator App (like Google Authenticator, DUO mobile).